Meteor - Lost Stars Silver Ring- Long (Silver) 迷途之星系列 長隕石純銀戒指-銀白
DATE. 09/04/21. Meteor - Lost Stars Silver Ring- Long (Silver)
- Burn and shine till the end. -
迷途之星系列 長隕石純銀戒指-銀白
- 燃燒 閃耀直到盡頭 -
迷失在宇宙中的塵埃碎片 劃過城市的天空
乘載著心願與祝福 封存生命中稍縱即逝的美好
/ PRODUCT DETAILS
- Material: 925 silver/sterling silver
- Ring Size:#3~#15
- Silver Meteor Size:1.8*0.5cm
- For our environment, we will pack your orders in one big box. If you need independent packaging, please leave us a message.
- Please leave us a message if you need a gift bag or card. Please let us know the content if you need us to write the card for you.
/ 商品規格
- 材質:925純銀
- 戒圈尺寸:#3~#15
- 隕石尺寸:1.8*0.5cm
- 每件商品皆附品牌包裝盒/絨布袋、拭銀布/擦拭布、保養卡一組
- 如需送禮用品牌提袋或卡片請下單備註(如需代寫小卡請備註內容)
- 為求環保我們會盡量將同筆訂單的多件飾品裝入一個大盒中,如需送禮或有特殊包裝需求麻煩您下單備註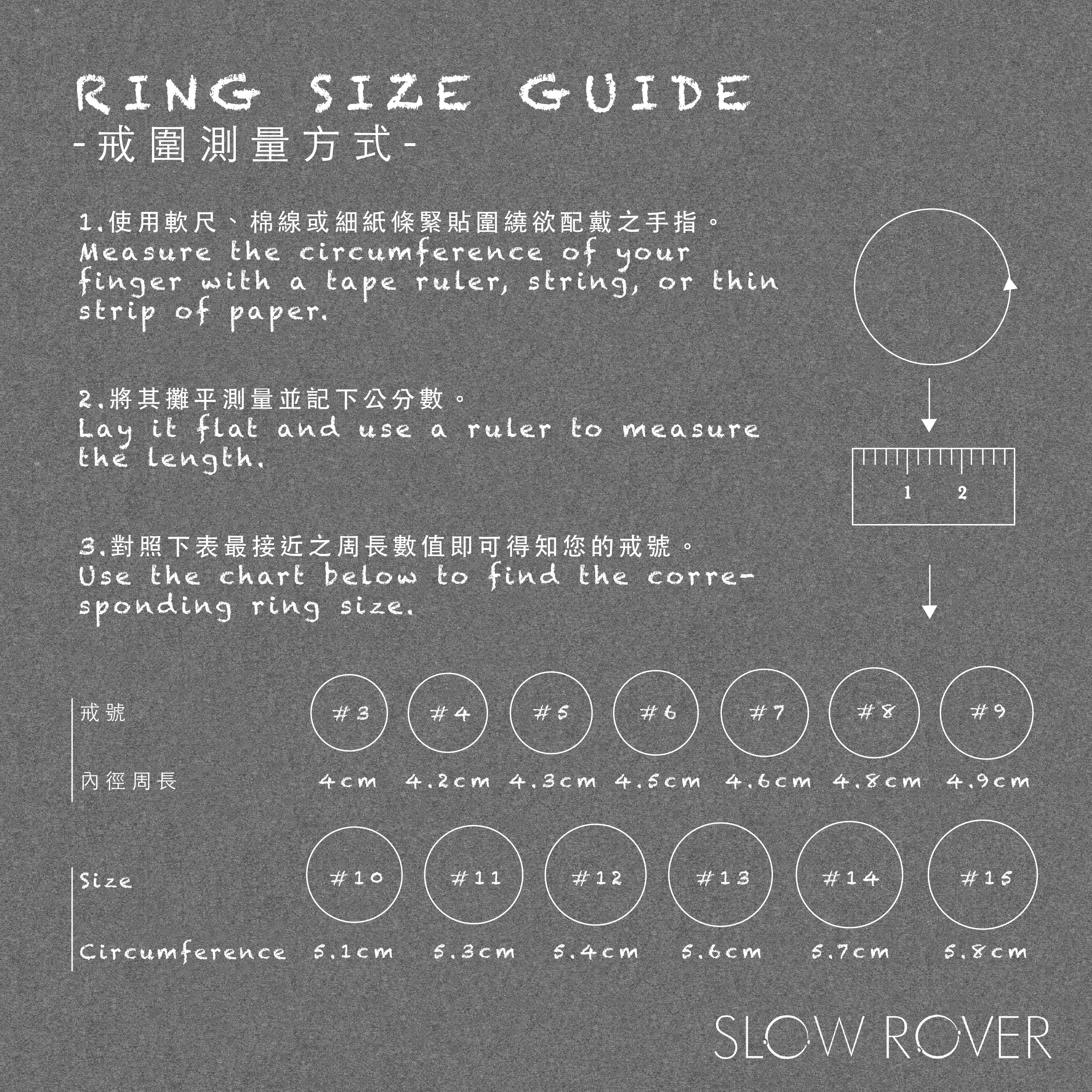 / LASER LETTERING
If you need laser lettering on the jewellery, please leave a message with the content and font that you prefer.
/ 雷射刻字
選擇雷射刻字款請下單備註刻字內容與指定字型